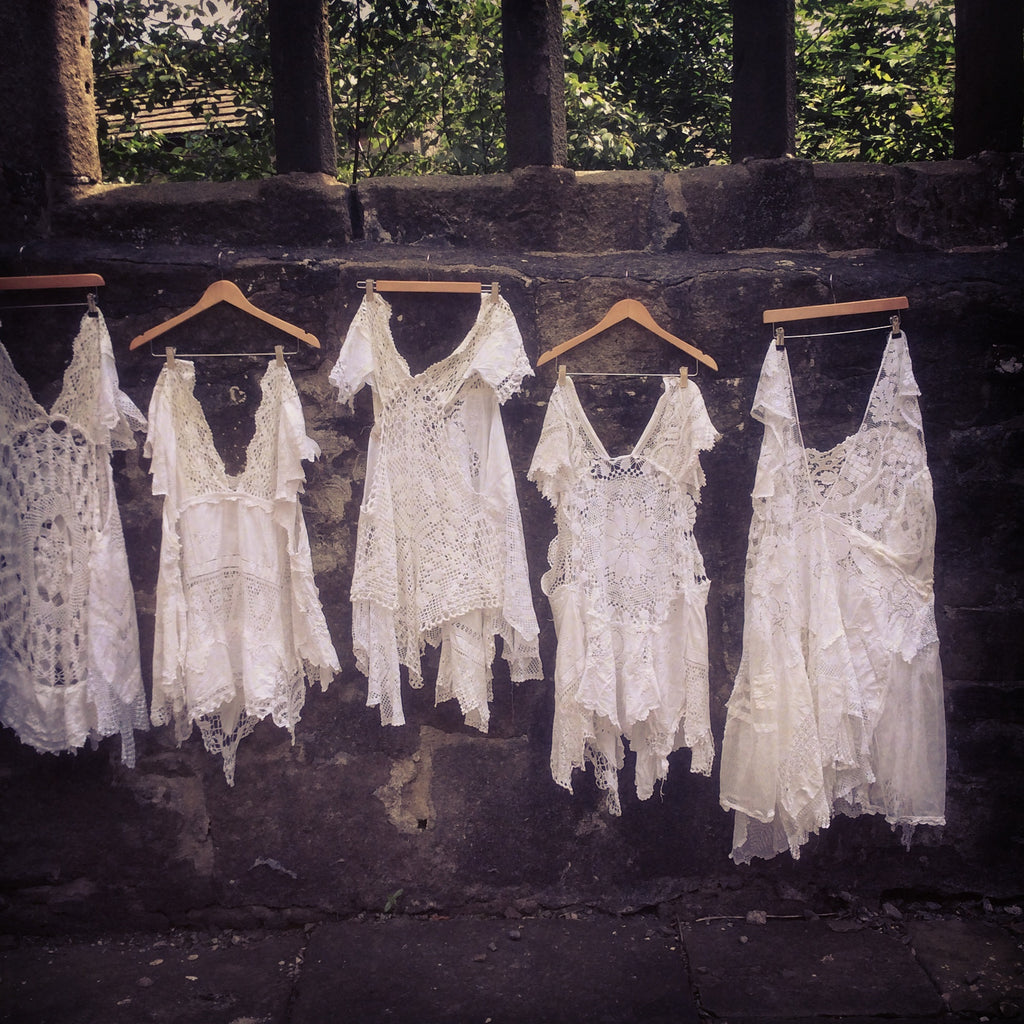 Helena Antique Gothic Lace Top
Gothic Lace Top RitaNoTiara Southern Gothic Couture Boho rock chic
Pick a currency
Details
Named after the divine Helena Bonham Carter . RitaNoTiara Helena gothic lace top – asymmetric hemlines, wide shoulder straps, low back, low sides, a patchwork of vintage linens and lace . Textiles dating from the Edwardian and Victorian eras are used – many are delicate and may have some flaws as they are antique lace and linen, which is part of the life story of a vintage piece.
Each Helena pieces is unique and a piece of art to wear. Your RitaNoTiara Helena Gothic Lace Top will be made especially for you and there will be no other in the world the same.
Please note that the actual top in the picture has been sold and the one you receive will differ slightly.
Colours shown –  White , Midnight, Coco Brown
Length approx 38in to the longest point 
Fabric – Vintage lace, cotton, linen
For the near future my waiting list is up to ten weeks. 

Please check the size guide before selecting your size as we cannot accept returns 
All RitaNoTiara pieces are one offs. We can recreate the layout but have no control over dye dispersal so the item may vary in shades slightly to the picture  – also monitors can vary the colour.  With hand dyed items there can be areas of dye speckling which is part of the nature of the processes used and is not a defect