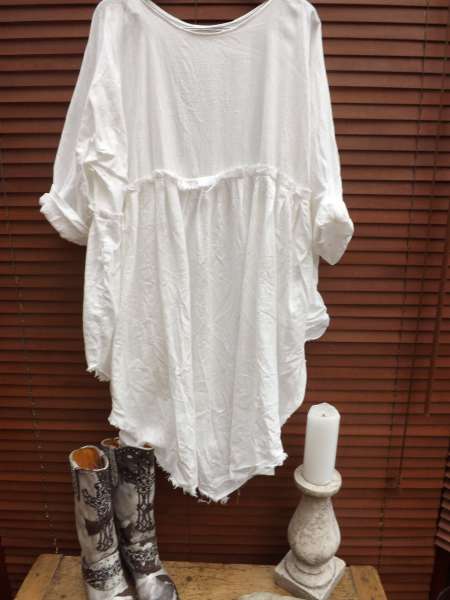 May Cotton Prairie Dress
May Cotton Prairie Dress RitaNoTiara Southern Gothic Couture Boho chic
Pick a currency
Details
May Empire Line cotton Praire dress. Wide rounded neckline, gathered from under bust back and front.  Long tapered sleeves, Curved hemlines. The May cotton Prairie dress does have raw frayed edges to give a distressed look.
Approx. 44in centres
Approx 35in to the sides
Colour shown  –  White, Pale blue, peony pink, black
 Fabric  – cotton
For the near future my waiting list is up to ten weeks. 
Please check the size guide before selecting your size as we cannot accept returns 
All RitaNoTiara pieces are one offs. We can recreate the layout but have no control over dye dispersal so the item may vary in shades slightly to the picture  – also monitors can vary the colour.  With hand dyed items there can be areas of dye speckling which is part of the nature of the processes used and is not a defect